We Build Customer First, Digital Experiences
Focusing on the customer is the first key to building a great airline digital experience, but it's not enough. Legacy and back-end technology systems often tie the hands of airlines. LUX strives to create modern and innovative digital solutions to ease the strife of these systems.
LUX has worked with multiple airlines using the Navitaire booking and reservation platform. Navitaire is a digital-first reservation, retailing, and e-commerce system that launched the low-cost carrier industry. However, most LLCs have specific needs which are not always accessible in an out-of-the-box solution. LUX excels at creating bridge-building solutions that maximize software platforms such as Navitaire to manage all data in one system.
LUX strives to make the booking process as simple and stress-free as possible. Users can focus on their trip and not worry about the details.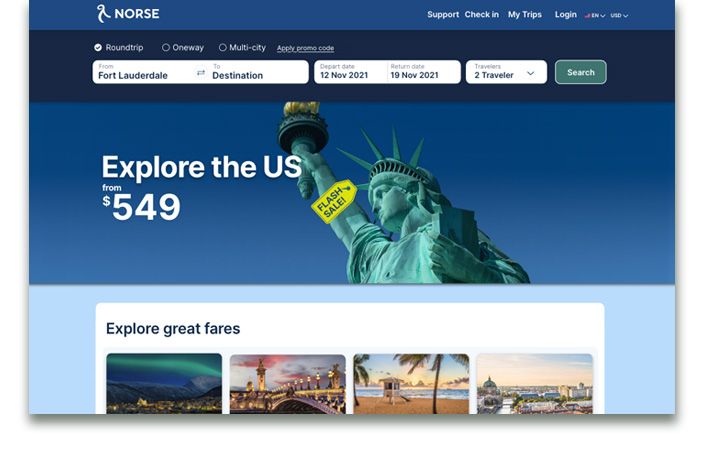 As a result, Norse customers will book travel faster and naturally from any device with an internet connection. Recent releases have included an upgraded hub and spoke system and multilingual and cultural experiences.
LUX is a leading provider of comprehensive travel services. Users can book flights and hotels through a unified mobile app and website. Our team is experienced and dedicated. We provide our clients with efficient and convenient booking solutions.
We work hard to ensure our clients and their users have the best experience possible.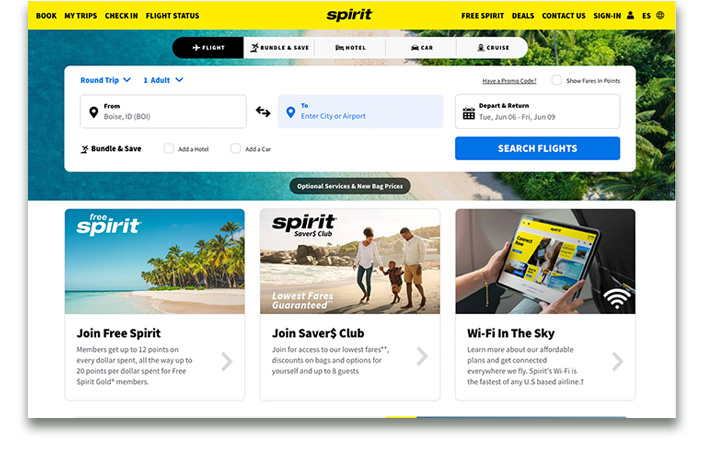 At Spirit Airlines, LUX currently provides leadership for one of the development teams and helps maintain several legacy systems.
In addition, LUX worked with Brightline, a private rail venture in Florida and California. Leveraging the Azure ecosystem, we architected and implemented web, mobile, kiosk, and turnstile applications to meet their booking needs.
Clients Include:
AirTran Airway
Brightline
Norse Atlantic Airways
Porter Airlines
Silver Airway
Southwest Airlines